About Omeljan Pritsak 
Omeljan Pritsak (1919-2006) was a prominent figure in academia, having made significant contributions to a diverse range of fields, including philology, linguistics, Oriental studies, history, and historiosophy. He was widely regarded as one of the most accomplished turkologists of the latter half of the twentieth century, having devoted much of his research to the history and culture of the steppe peoples, civilizations, and state entities in Eurasia. Pritsak's work on the problems of succession in Turkic tribal royalty, particularly in the Karakhanids dynasty, was recognized as a pioneering achievement in the field. 
Moreover, Pritsak was a notable Ukrainian scholar, whose papers on Ukraine's medieval history, including The Origin of Rus and When and Who Wrote The Tale of Igor's Campaign, were foundational in this area of study. Building on the work of his mentor, the Ukrainian orientalist Ahatanhel Krymsky (1871-1942), Pritsak revitalized Oriental studies in Ukraine in the 1990s. He also founded and played a leading role in international scientific institutions in several countries, spanning various fields of study, and founded and edited numerous periodicals and monographs in Germany, the USA, and Ukraine. His extensive bibliography includes over 800 items. 
In 2007, Pritsak's library, personal archive, and art collection were donated to the National University of 'Kyiv-Mohyla Academy', where they instituted Omeljan Pritsak Memorial Library that is a part of the National University of 'Kyiv Mohyla Academy' library.
History of the Collection 
The roots of Pritsak's collecting experiences can be traced back to his studies at Lviv University from 1936 to 1940. Despite facing repeated losses and adverse circumstances caused by the war and frequent relocations, he continued collecting throughout his life. The systematic and consistent completion of his library and archive collection began during his doctoral studies at the University of Göttingen from 1946 to 1948.
Throughout his lifetime, some items or a significant portion of the collection changed location along with its owner, traveling through Ternopil, Lviv, Kyiv, Ufa, Bila Tserkva, Berlin, Göttingen, Kiel, Hamburg, Seattle, and Boston. These items made intercontinental trips, traversing not only cities and states but also continents. Over the course of his 70-year-long active scientific career, Pritsak amassed a vast library-archival-art collection, comprising manuscripts, publications, historical sources, archive materials, and art objects from various fields, including Oriental studies, philology, linguistics, world history, Slavic studies, Scandinavian studies, archaeology, numismatics, philosophy, and more.
Collection characteristics
The library collection consists of nearly 22 000 items, including manuscripts, old prints, reference and encyclopedic publications, scientific monographs, compilations, convolutes, periodicals in all European languages and more than 20 Eastern languages, covering a chronological span of six centuries - from the 16th to the 21st century. The collection contains 26 books from the 16th-17th centuries and 370 books from the 18th-19th centuries. 
Pritsak's wide-ranging scholarly interests spanned multiple fields of study, including philology, comparative linguistics, Oriental studies, world history, history of Ukraine, source studies, bibliography, archeography, and historiosophy. The content of Pritsak's collection reflects this diversity, with the Oriental component occupying a central place. This section comprises nearly 10,000 units, which is the largest collection among all other topical collections.
The oldest item is a book by an Arab geographer, al-Idrisi, and the last book being an article dedicated to the culture of Turkish peoples, which was added to the collection shortly after Pritsak's passing.
Pritsak also compiled around 100 convolutes, thematic collections of scientific papers by various authors, including titles such as "Turkic language (phonetics, morphology, syntax)" and "Ottoman diplomacy." 
Pritsak's archive collection contains approximately 8,000 items, including manuscripts and works by Pritsak and other scholars, copies of documents from archives and libraries in the UK, France, Germany, Poland, Sweden, Russia, and Turkey, over 3,000 letters from scientists and institutions worldwide, and a collection of maps from the eighteenth to the twentieth centuries. Pritsak's scholarly travels and research activities in many countries allowed him to acquire copies of significant historical documents, which are now preserved in his collection.
The Omeljan Pritsak Memorial Library items can be searched and requested via electronic catalog. Archive collection inventories are in pdf format and can be accessed via the institutional repository.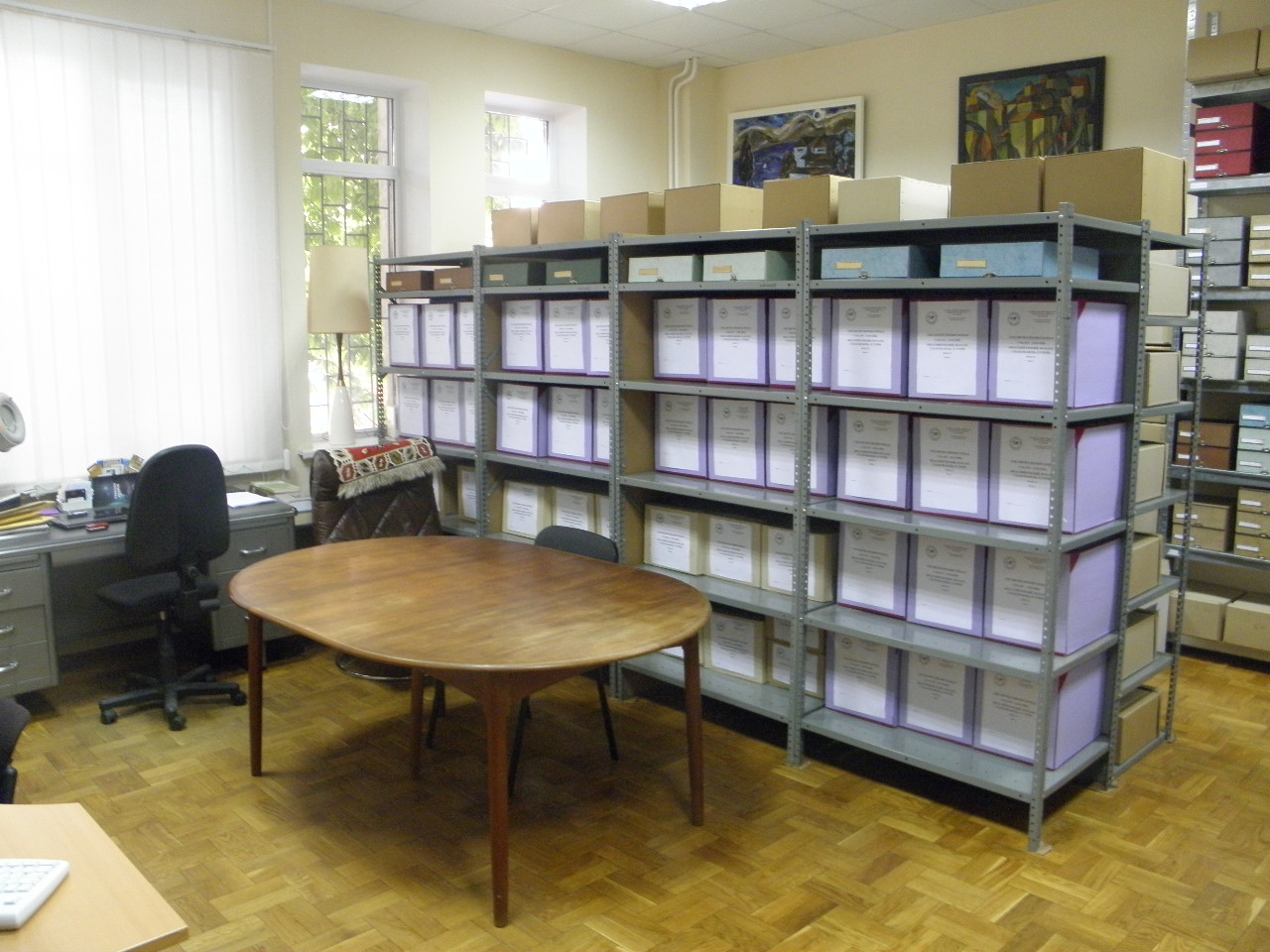 Archive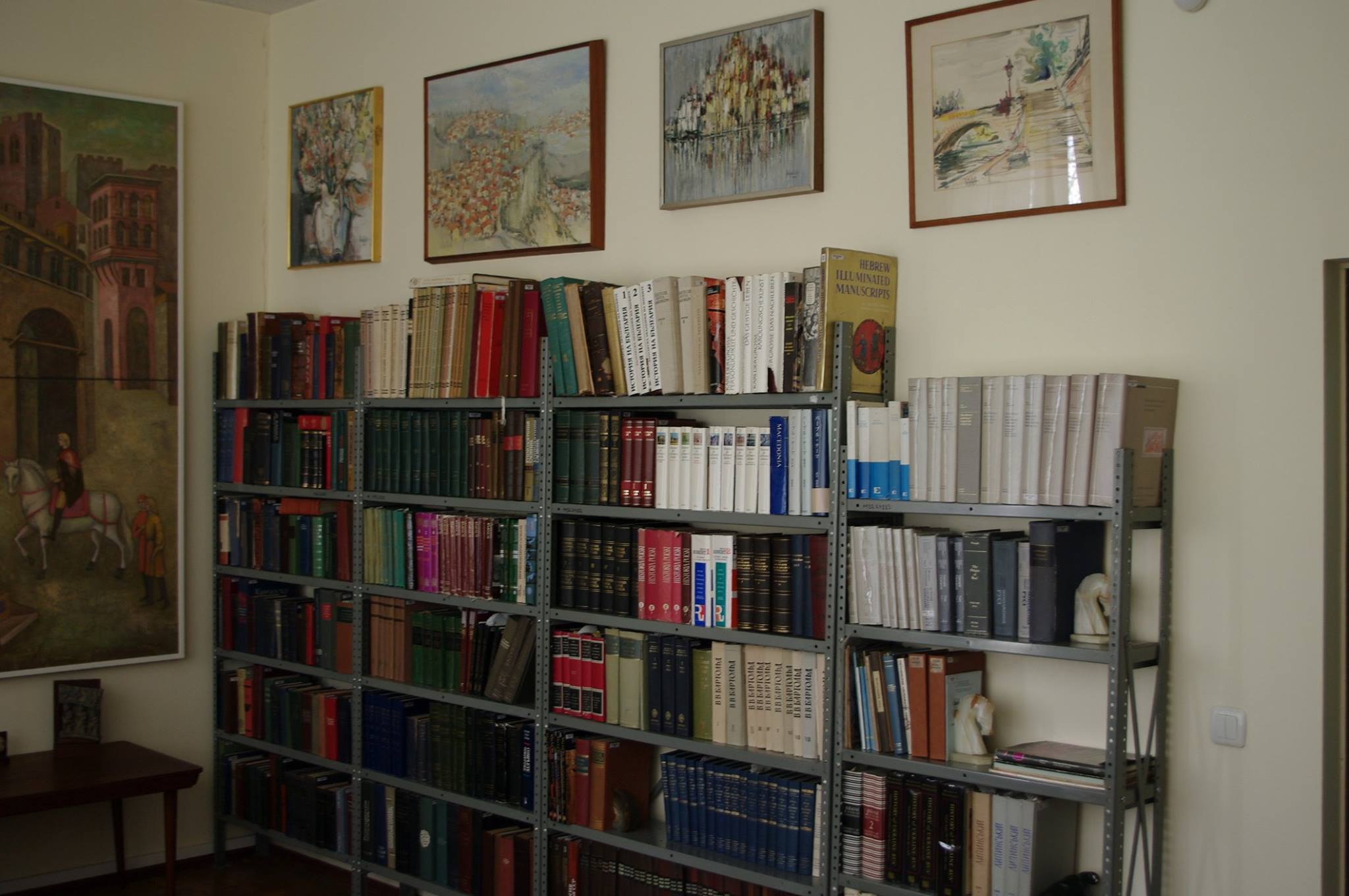 Library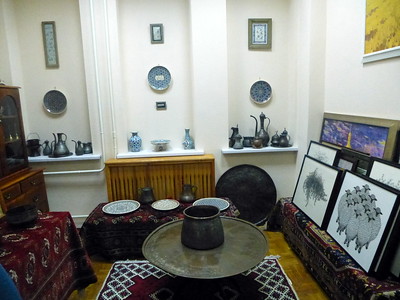 Art collection
References
Contacts:
8/5 Voloska Str., building 4
Kyiv 04070
This email address is being protected from spambots. You need JavaScript enabled to view it.